New Pay for CDL-A Solo Company Truck Drivers! $10,000 sign on bonus!
It's a great time to join us at Pride Transport! We've raised our base pay by $.10 CPM for CDL-A company solo truck drivers in the last year. Make $70,000 + a year!
With more than 40 years of success behind us, we have a strong future ahead! Join Pride Transport now and take advantage of our higher pay package and outstanding support.
NEW HIGHER PAY!
Make $70,000 + a year
Starting solo base pay .51 to .535 CPM
Top pay up to $.75 CPM
Owned and operated by a family of truckers, Pride Transport's CDL-A Solo Company Truck Driver Jobs Also Offer:
$10,000 sign on bonus & $500 paid orientation
Guaranteed detention pay; mileage & fuel bonus; stop, layover, & breakdown pay
Excellent medical, dental and vision insurance plans
401(k) w/20% company match
Paid holidays & vacation
Top of the line Freightliners and Peterbilts – fleet average age is 14 months
All trucks come equipped with refrigerator, satellite radio, optimized idle & available 2000-watt inverter
Fleet Speed is 68 MPH
Experienced support team
Pride driver events: summer BBQ, golf tournaments, Driver Appreciation Week
Get paid MORE at Pride Transport– apply for CDL-A Solo Company Truck Driver Jobs Today. APPLY or CALL TODAY 877-492-1376
Related Videos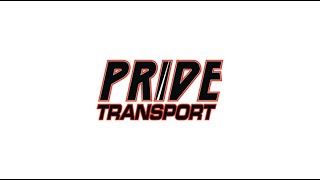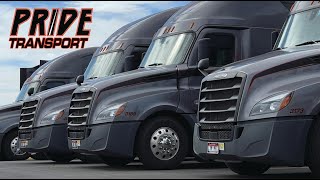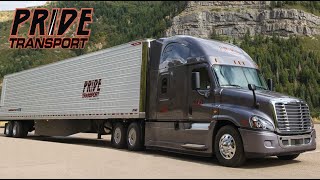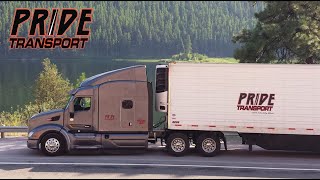 Job Post Hiring Map
Pride Transport company Information
Family Pride
We are a family business in Salt Lake City, Utah, and that is a big part of our pride. Founded and run by a family of drivers, Pride has been on the road for close to 40 years. We've seen trucking grow and change and we've been at the forefront of the business since we started. Care, dedication, truth, and respect have helped us stay on the road and stay on top. To us it's simple; do what you love, do it well, and treat everyone with respect. Drive with Pride.
Search Other Pride Transport Jobs