Combined Transport Information
Combined Transport knows that family is the most important thing and that includes how we feel about our CDL-A Truck Driver family. We offer you a career that is advantageous for your life and gets you home when you need to be.
Do your best each day and we will do ours. It's not just a nice saying – it's one of our top 3 expectations and we live by it. We focus on fully supporting our CDL-A truck drivers because we couldn't drive the future without YOU.
We don't want to recruit you for a few years; we want you to retire with us! For this reason, we have CAREER CHOICES for you. Whether it is driving all 48 states or dedicated lanes, you choose the career path that is right for you.
Benefits:
Earn up to $85,000!
Medical-Dental-Vision-Life insurance on the 8th day of hire.
401(k) after 90 days
Annual increases.
Tarp pay
Bonuses
Paid Training
Rider and Pet Policies (no deposit required)
Referral Bonus $2,000
Requirements:
Valid Class A CDL
1 Year of OTR Experience (3 states or more)
We would love to connect you with one of our Career Coaches to discuss the best opportunity for you and your family. Call 855-931-2109 or Apply Today!
We Are Family
In addition to the benefit of multiple career choices, professional training, and coaching, Combined Transport is a family run organization that provides an atmosphere that is centered on team building and camaraderie. Here at Combined, you are not just a driver, you are family. As well as the required technical experience needed for this challenging role, our organization also values internal characteristics such as "Heart" Immediately, you will notice that within our Team Combined family: "Heart" is an essential component that every one of our employees possess. As a big work family, it is essential that we watch out for one another and respect each other. That is the Combined philosophy. Let us welcome you into our family.
Related Videos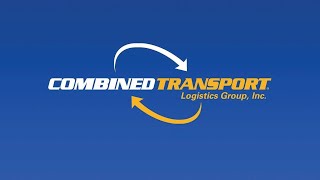 Company Hiring Area
Combined Transport company Information
Combined Transport is a family owned company since 1980. Our current fleet has over 400 trucks in our Glass, Heavy Haul, Wind and Reefer divisions. We continue to grow as a company and are excited to bring a new way of looking at the industry from here and into the future.
Search Other Combined Transport Jobs