Hornady Transportation, LLC Information
Earn extra pay incentives on top of TOP CPM, while also being able to spend more time with your loved ones! NEW CPM Pay Increase And Sign-On Bonus!
WHERE DRIVERS COME FIRST!
Our drivers are the lifeblood of our business. That's why we make sure they have everything they need to be successful. From great benefits to well-maintained equipment to weekly

home time, we give our drivers the resources they need to move their career forward.
Why should you come work for Hornady? Here are just a few reasons!



#1

Top CPM with Extra Incentives!
As a company driver, your base pay, depending on your experience, could start anywhere from 55 to 57 CPM!
You will receive up to a 0.02 cent raise each year on your employment anniversary. Our company also offers loyalty pay, as well as a weekly minimum pay.
On top of your normal pay, we also offer tarp pay, detention pay, layover pay, orientation pay and bonuses, and driver referral bonuses up to $1,000.00

#2 Ride In Style With Our Top-Of-The-Line Equipment!
Stay comfortable while on the road in one of our Peterbilt 579s, Freightliner Cascadias, or Kenworth T680s! Pictured is one of our brand new Kenworth T680s!
Our equipment is regularly serviced at our terminal in Birmingham, AL, so enjoy getting the green light through safety inspection points.
As a professional driver at Hornady, you will also be offered health insurance benefits, a 401k plan, and paid vacation!

#3

Excellent Lanes and Home Time!
We have both Over the Road and Dedicated fleets. Hornady works hard to get you the home time that you deserve.
Majority of our freight is East of the Rockies, but we are excited to be running all 48 states now! We have an established customer base that is dedicated to getting drivers in and out promptly.
Home time can be every weekend, or drivers can stay out longer to make more miles and more money. Hornady also allows drivers to take their equipment home with them.

#4 Our Staff is Here For YOU!
As a member of the Hornady team, you will have a devoted Driver Manager just for you! Your DM will make sure any problem that arises for you is taken care of promptly.
We have someone in our office 24/7 to make sure your time out on the road is as smooth as possible.

Now Accepting Recent Training School Graduates!
CDL-A Flatbed Company Truck Driver Requirements:

Current Class A CDL
No flatbed experience required!
What are you waiting for? Come join our family!

CALL 855-819-2801 or APPLY Today!
We cannot wait to have you join our company, and we look forward to hearing from you!
Related Videos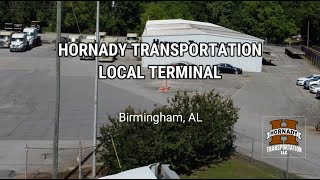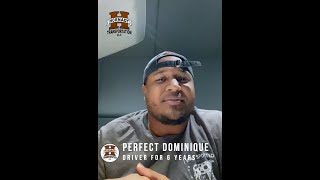 Company Hiring Area
Hornady Transportation, LLC company Information
In business since 1928, Hornady Transportation offers CDL-A professional truck drivers excellent earning opportunities with the ability to haul flatbed freight in all 48 states. Take advantage of the strength and stability Hornady has to offer to build your Class A over-the-road flatbed truck driver career!
Search Other Hornady Transportation, LLC Jobs