John Christner Trucking Information
For over 35 years, we have been delivering exceptional transportation solutions with integrity, dependability and stewardship. You may know us as being a home for successful Independent Contractors, but now we're welcoming Company Drivers into the family!
Company Drivers and Company Driver Teams
NEW REGIONAL LANES FOR COMPANY DRIVERS!
If you're a solo or team Company Driver looking for a successful and rewarding career with many opportunities for advancement, check out JCT today!
Lease to Own
JCT's Lease to Own Program (through Three Diamond Leasing, LLC) has been a huge success. The program was designed to allow you the opportunity to begin building equity. Your experience is your credit and your hard work takes care of the rest. Through TDL, we offer a fleet of newer model, high-content trucks and we offer one of the best compensation packages in the industry.
Lease Purchase Teams
JCT offers a great program for Teams. In addition to saving drivers $10,000 – $12,000 in out-of-pocket expenses, there are no hidden fees. It's no secret that teams earn more money, so why not earn more money while driving for a company that has a well-known reputation for being a leader in the industry and own your truck? Check out the details of this program below.
Owner Operators
John Christner Trucking loves Owner Operators! (John was one himself after all). Bringing your own truck, you enjoy all of our great benefits (you're responsible for your 2290).
Did You Know John Christner Trucking Has a Logistics Division?
If you have your own authority, you can take advantage of our great lanes and rates right now! Don't have a refrigerated trailer? We have one for you and the rental rate is shockingly low. You can't afford not to check us out. CALL 866-436-0211 or APPLY TODAY!
Company Driver Requirements:
Must possess a valid Class-A CDL and 3 months tractor-trailer driving experience
No more than 3 moving violations in the past 3 years
No more than 3 preventable accidents in the past 3 years
Related Videos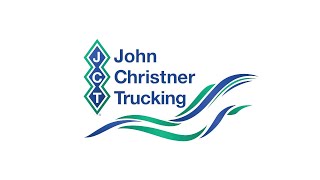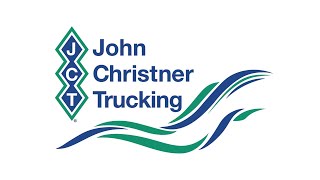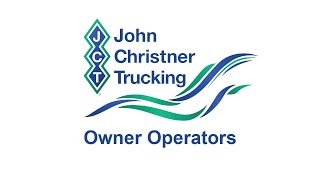 Company Hiring Area
John Christner Trucking company Information
JCT is big enough to offer all you need to be successful but we're small enough to know you by name. We have the right trucks, the right freight, the right people. Enjoy the rewards of a partnership with one of the most successful companies in the transportation industry.
Search Other John Christner Trucking Jobs