Class A Drivers: Top Miles, Great Pay, Get REAL Rewards At Freymiller! Average driver earns $85,000 per year!
Freymiller offers real trucking careers for real life where you'll find quality home time, good pay, and family-centered support!
We are now seeking qualified CDL-A truck drivers for OTR runs offering better pay, newer equipment and a homegrown, family atmosphere CDL-A professional drivers love.
CDL-A Company Truck Driver Jobs Offer:
NEW INCREASED PAY PACKAGE!
Average driver earns $85,000 per year
Top miles – 1,100 average length of haul (the longest haul in the industry with less downtime)
Performance bonus up to $0.06 CPM
Coast to Coast Solo Runs - No Forced Teaming
Paid orientation
Paid practical route miles
Multiple stops pay
Rider & pet policies (no dog breed restrictions!)
Safety & award bonuses up to $0.015 CPM
Driver referral program
Guaranteed detention, layover, & breakdown pay
Outstanding, late-model equipment with APUs, Transflo & Peoplenet
BlueCross BlueShield medical, Delta Dental, & vision insurance
Paid vacation
401(k)
Ask about our partnership with Home Creations – We're making it easier than ever for Freymiller drivers to own their own home!
Excellent equipment:
Peterbilt, Kenworth, Freightliner -- average age 1.9 years
APUs in all trucks
PeopleNet communication equipment
Affordable Lease Program
Newly renovated driver facility features:
Family atmosphere with open door policy
Free Wi-Fi
Theater-style seating
Exercise room
Video Game room
Incentive pay programs boost your earnings!
Retention & Award: Make more pay the longer you stay!
Driver Recognition: Our Million Mile Drivers get the recognition they deserve.
Driver Referral Bonus: Earn $1,000 for each new driver hired!
Performance Bonus: Make $0.01 – $0.04 more per mile with clean safety record!
CDL-A OTR Company Truck Driver Job Requirements:
Must be 21+
2 years' experience
Valid CDL-A required
Call 844-494-7197 or Apply Today!
JOIN THE FREYMILLER FAMILY AS AN INDEPENDENT CONTRACTOR OR LEASE PURCHASE DRIVER!
Get ready to get real: Independent Contractors and Lease Purchase Drivers who partner with Freymiller get real respect, real rewards, real earnings.
Grow your CDL-A business with real trucking opportunities.
Independent Contractors:
$1.79 CPM for ALL miles. Includes fuel surcharge as of 4/19/2022 (fluctuates depending on current fuel prices)

Mileage pay on both loaded & empty miles

2,500 weekly average miles

Practical Route miles & more
Lease Purchase Drivers:
$1.79 CPM for all miles. Includes fuel surcharge as of 4/19/2022 (fluctuates depending on current fuel prices)
Practical Mileage Pay
Complete Maintenance Program (covers ALL maintenance for truck)
BEST fuel discount in the industry!

72 cents a gallon for March, 2022
We also welcome Independent Contractors who have their own authority. Connect with Freymiller today to learn more!
Minimum Qualifications:
At least 23 years of age
Class A CDL
Related Videos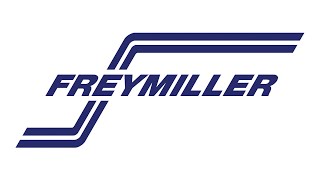 Job Post Hiring Map
Freymiller company Information
For over 50 years, the Freymiller family has worked to earn a reputation for professionalism, integrity, and excellence in the transportation industry. Our founder, Don Freymiller, grew up on a Wisconsin dairy farm. In 1968 he bought his first truck in an effort to better provide for his young family. By 1980, Freymiller Trucking boasted 56 trucks and was exclusively devoted to hauling temperature-controlled freight. Today, we are still family owned and operated, and maintaining our rich tradition of going the extra mile to keep every customer satisfied.
What makes Freymiller different from other companies is our dedicated team of employees, drivers and contractors – each of whom works hard to give customers
exceptional service, value and safety on every temperature-controlled load we transport.
Headquartered in Oklahoma City, Oklahoma, we're led by a dedicated group of professionals whose work maintains an environment which promotes innovative thinking and problem solving. We enjoy a strong family atmosphere along with an open-door policy; we know everyone by name and always strive to treat others as we would like to be treated. Every customer, truck driver and employee is backed by the strength of a half-century of experience and our solid, reliable financial position.
Search Other Freymiller Jobs