Anderson Trucking Information
When you sign on with ATS, you're not just getting a job, but an entry to a lucrative career path. With a variety of freight divisions and "Driver Class" designations, you can take your paycheck as far as you want to go.
WHY ATS?
DRIVER-CENTRIC CULTURE
Everything we do at ATS revolves around our most important assets, our Drivers. You'll be treated with respect no matter if you're on the phone or in person. Need a minute with the CEO? No problem. His door is always open. We'll do whatever it takes to help you succeed.
#YouMatter
You've seen it said before: At ATS, #YouMatter. It's a place where Drivers are treated like family, and get the respect and support they deserve; a place where Driver's voices are not only heard, but encouraged and embraced. But at ATS, it's not what we say that shows our commitment to the Driver; it's who we are. Hear from Drivers themselves what it's like at ATS.
Career Path
Grow your career without ever leaving. Do you dream of hauling oversize freight but don't have the experience? We'll teach you. Earn your way to hauling whatever freight you've set your sights on, whether it's legal flatbed loads or 360,000 pound cargo that can only be hauled on our dual lane trailer.
Stability
There's no need to worry whether or not you'll receive the paycheck you earned. Since 1955, ATS has been a staple in the trucking industry, continuing to grow as the years go on. It's been said before, we're not going anywhere but down the road. When you decide to make ATS your career home, hopefully you can say the same.
ATS Company Drivers Enjoy These Benefits:
Vacation pay
Ask about our sign on bonus!
Medical, dental and vision insurance
Life insurance
Disability insurance
401(k)/profit sharing plan
Flexible spending accounts
Employee assistance program
100% ELD's since 2009
100% APU's & Inverters
Flights, car rentals, single rooms and all meals at orientation covered (spouses welcome)
Benefits of Our Lease Purchase Program:
12-month Flatbed Lease Purchase
Guaranteed pay on fuel surcharge collected
2015 or newer Freightliner, Peterbilt or Volvo
No money down
No credit check
No fixed expenses for two weeks
Ask about our sign-on bonus
$4,000 completion bonus
Catastrophic/30-day "bumper-to-bumper" warranty available
Purchase options available at the end
Requirements:
Minimum 21 years old with valid Class A CDL
Must have at least six months OTR verifiable experience
Must meet DOT requirements
Must have stable, verifiable work history & acceptable driving record
Advantages for ATS Owner Operators:
$180K to $350K annual gross average (Range includes Flatbed/Vans/Heavy Haul)
Ask about our Sign on Bonus
100% of paid fuel surcharge collected – We have the best program in the industry
You choose your loads
Plate/Permits paid by company
Pull company trailers – no charge
Daily settlements for contractors at NO expense to you
Direct deposit
Fuel card
Passenger program
Fuel/mileage tax reporting
Fleet rates on insurance
Trip-Pac $13.00/Month
Mobile communications installed free
Weekly meetings with ownership
Medical, dental, and life insurance available
Tractor Requirements:
Trucks must be less than 10 years old
Equipped with a sleeper for OTR
5th Wheel for Van OTR = 46-47"
5th Wheel for Flatbed Specialized = 48" – 50"
Back of Cab clearance must be 68" or more
Tare weight 20K or less
Tractor length not greater than 30' and Wheel base less then 270"
CALL 844-977-3420 or APPLY TODAY!
Related Videos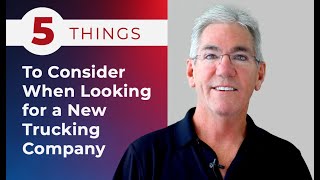 Company Hiring Area
Anderson Trucking company Information
Drivers first, last and always — It's in our DNA
As a family-owned company, three generations of the Anderson family grew up living the culture built by founder, Harold Anderson. In the early days in founding the company, Harold was the President, the bookkeeper, the janitor and the Driver. He lived every role. As the company grew, he eventually turned over the keys to professionally trained Drivers, but he never lost the connection. He continued to be a friend, colleague, mentor and companion for his Drivers. He brought sons Rollie and Jim along as they grew up, and taught them to nurture this same connection to the Driver. And as Rollie and Jim raised their own sons, Brent and Scott, the tradition continues. Today, when you talk to any member of the Anderson family about what's most important in our company, the Driver is always on the top of their list. With more than 60 years of cross-generational conditioning to put the Driver first, it's no wonder why this is second nature; It's in our DNA.
Search Other Anderson Trucking Jobs