Boyd Bros. Transportation Information
You Set Your Priorities! Boyd Bros. Makes It Happen!
Want More Home Time?
Drive 2,000 miles per week at 74 CPM ($1,480/week for top drivers) with 48 hours of home time.
Looking For More Miles & More Money? Call Today 844-579-0293
Drive 2,400 miles per week at 74 CPM ($1,776/week for top drivers) with limited home time.
CDL-A Company Truck Drivers Enjoy:
$1,000 weekly minimum
$1,500 Boyd Milestone Bonus
Up to $1,000 Referral Bonus
$200 for clean inspections
40% drop & hook
Monthly Performance Bonus
40% of loads do not require tarping
401k match
Orientation-pay
Strong freight network
95% of our drivers & contractors are home each weekend
Rider program
High-quality, late-model equipment
Additional earning opportunities through stop-off, detention, & per diem pay
Related Videos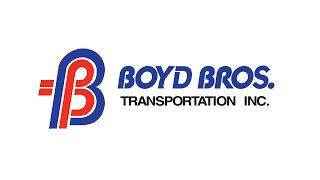 Company Hiring Area
Boyd Bros. Transportation company Information
Boyd Bros. Transportation will support our professional drivers who are the backbone of our organization. We will safely lead the flatbed industry by pairing our professional drivers with dedicated and supportive customers.
Search Other Boyd Bros. Transportation Jobs