Danny Herman Trucking Inc. Information
The minute you start working here, you become an integral part of the Danny Herman Trucking family and its future. Every job in our company is important, and you will play a key role in the continued growth of our company!
Drive for DHT CALL 888-302-8235 or APPLY TODAY!
Company Benefits
Full benefit package including:

401(k) retirement plan
ACA qualified group health
Voluntary life insurance
Much more

Generous home-time plan
Training programs available
Requirements
Must have 3 months verifiable Over-the-Road experience.
No DUI/DWI convictions within the last 5 years.
Must meet all DOT/FMSCA requirements
Possess a Commercial Driver's License / Class A
21 Years of age.
Owner-Operator Benefits
Satellite unit installed by DHT.
Requirements
Own a 2014 or newer tandem axel tractor.
Comply with DHT safety standards.
Maintain collision and Worker's Compensation coverage.
Maintain bobtail liability insurance.
Cover deductible amount on liability and cargo policies.
Fuel taxes (reported and paid by DHT and deducted from settlement.)
21 Years of age.
3 Months or 50,000 miles OTR Experience minimum.
Mountain, snow, and ice experience.
Possess a Commercial Driver's License / Class A
No DUI/DWI convictions in the last 5 years, never in a commercial vehicle.
Our Ministry
Danny Herman Trucking is proud to be a Christian based organization that tries to fulfill the Great Commission through ministry efforts. We have various programs that strive to make a positive impact on the lives of those we come in contact with including: our team members, vendors, customers, those living in the communities we have terminals located in, and the areas we travel to and through. We thank God for the opportunity He has given us to share the Gospel of Jesus Christ with those around us. Below are some examples of our ministry initiatives.
We provide chaplaincy service at each of terminals/offices through Marketplace Chaplains USA
Devotional groups available at various times and locations for anyone who wishes to attend
Financial support for various charity/ministry organizations
Participation in community celebrations and events
Placement of scripture on the back of our trailers
Related Videos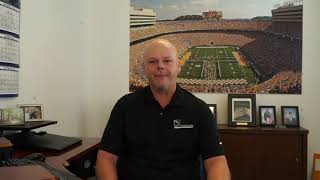 Company Hiring Area
Danny Herman Trucking Inc. company Information
OUR QUALITY COMMITMENT
To deliver on time and defect free service to our customers. Danny Herman Trucking provides quality transportation services to domestic and international markets. Our quality commitment is timely, complete, and accurate response to our customers' needs.
Mission Statement
We will operate our business in a manner that brings glory to God in all that we do and with everyone we come into contact with.
Vision Statement
To be a recognized leader in transportation achieved by our quality employees, core values and exemplary service.
Core Values
D - Dedication
H - Honor
T - Transparency
I - Integrity
N - Nurturing
C - Conviction
Some Facts
Founded in 1964 by Danny Herman with one power unit.
C-TPAT Certified and SmartWay Partner
DHT is an I.C.C. common carrier serving the US and Mexico.
We are service-oriented, specializing in truckload shipments.
Search Other Danny Herman Trucking Inc. Jobs