Double J Transport Information
Don't Wait, Call 844-955-4654 or Apply Today to join the Double J Transport Team! SOLO up to $60K - $90K and TEAMS up to $80k - $100K
We don't care about being the biggest trucking company in Wisconsin; we just want to be the best!
Three years in a row, we've been recognized as a Top Work Place in Southeast Wisconsin. We have reliable year round freight and long-term customer relationships of 20+ years. Nobody else delivers like we do. Your future depends on what you do today!
Why Drive for Double J Transport?
Full Benefit Package
Dry Van & Reefer
100% No Touch Freight
Competitive Compensation
Well Maintained, Fully Loaded Newer Freightliner Cascadia Trucks
Trucks furnished with APUs, Inverters, and Refrigerators & More
Practical Miles Paid
Now Hiring Pre Matched Teams in AL, AZ, CA, CO, CT, DE, FL, GA, IA, ID, IL, IN, KS, KY, MA, MD, Lower Peninsula/Southern MI, MD, Southern MN, Western MT, MO, NC, Southern ND, NM, NE, NH, NJ, NY, OH, OK, OR, PA, RI, SC, SD, TN, TX, UT, VA, VT, WA, Southern WI, WV & WY
REQUIREMENTS:
Class A CDL required with 6-month verifiable experience.

Must be at least 22 years of age
Related Videos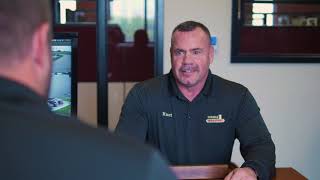 Company Hiring Area
Double J Transport company Information
Double J Transport offers a third-generation family-owned trucking environment where you are known by your name and not just a number.
Enjoy the freedom of being a part of a great company allowing you financial success. We offer great benefit packages and excellent, well-maintained equipment.
Search Other Double J Transport Jobs