Hurricane Express Information
Being a truck driver opens up many exciting opportunities – especially the chance to make a great living doing important work. Hurricane Express, Inc. is one of the top truck leasing companies that you could work for.
When it comes to lease-to-own truck driving jobs, Hurricane Express is the best. We work hard to provide our drivers with the opportunity not only to own their own truck but to further their career and earn safety incentives and bonuses. We also want to provide you with a wealth of information about semi-truck leasing, truck driving, and more.
YOU CAN EARN $110,00+ PER YEAR WITH OUR WEEKLY SETTLEMENT PAY GUARENTEE & GENEROUS PERFORMANCE PAY!

Guaranteed Min. Weekly Pay $2,000/Week *
$1 Per Day Lease Payment Plan Available
2019-2021 579 Peterbilt

36 month lease for 90 days, with the option of a 72 month lease. Upgrade to new truck every 3 years
No up front base plates or permits
No down payment
No credit check

Brand NEW 579 Peterbilt

Tractor ownership possible after only 4.5 years
No up front base plates or permits
Small down payment
Our regular fleet 2019-2022 - 579 Peterbilt trucks are fully customized and equipped with the following:
1850 torque X-15 Cummins
Manual 18 speed transmission
TriPak APU
Espar heater
Wi-Fi compatible smart TV (32 and 43 inch)
Refrigerator
Microwave
3000-watt invertor
Lease Program Features:
Generous drop/pick pay for extra revenue
Elite pass including pike-pass, pre-pass and easy pass (we pay all dispatched tolls and bridges)
After 90 days get in a new truck with your choice of paint colors
Fully equipped for driver comfort
Lease terms designed for your success
Requirements:
30 months OTR in past 10 years
Must be at least 30 years old
No at-fault accidents in the last 3 years
No DUI or DWI convictions in past 10 years
* Call for complete details

Safe and experienced drivers needed! Meet our qualifications...? Call 844-606-2187or Apply Today!
Related Videos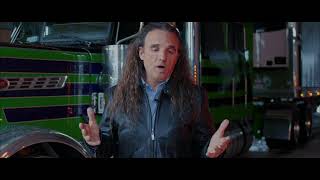 Company Hiring Area
Hurricane Express company Information
Our company is dedicated to providing drivers with the best jobs they will ever have, and to providing our customers with world-class hauling services. Contact us today for the opportunity to work with the best lease-to-own trucking company in the industry. If you are a safe driver with some experience on the road, we want to give you the opportunity of a lifetime to further the career you love and see the country in your own truck. Hurricane Express, Inc. offers you the opportunity to travel the country from coast-to-coast.
Search Other Hurricane Express Jobs