Melton Truck Lines Information
Join one of the largest and most experienced international flatbed carriers in the industry! With our top pay, excellent benefits, caring staff, and career advancement opportunities, Melton will provide a stable, long-term trucking career.
Whether you're an experienced driver, recent grad, or transitioning military veteran, Melton has a place for you!
$0.52 cpm - $0.65 cpm Base Pay
Paid Training
No Touch Freight
Up to $10,000 Tuition Reimbursement
State-of-the-art training in our 14-day orientation
No experience? No problem!
Customized On-the-Job Training Program
Flexible OTR Hometime – Bank Unlimited Days!
Nationally Recognized Apprenticeship Program
Military-friendly fleet with 30% of employees being veterans.
Road Training Program for hands-on training time
Based out of Tulsa, OK, Melton Truck Lines is known for treating its drivers like family. Melton has been running more than 67 years with a reputation of excellence and stability in the trucking industry.
Almost 30% of Melton's drivers have been with the company for more than three years and more than 130 of our drivers have driven more than one million miles with Melton. We are looking for the next driver to call Melton home. Is that you?
Driver Requirements
Melton Truck Lines currently has job openings available for experienced and entry–level truck drivers in the lower 48 states. For your application to be processed, you should meet the following standards:
Must be 21 years of age or older
Valid Class A CDL from the state you reside in
No BACs, DUIs, or DWIs in the last five years
Must meet all applicable DOT Regulations including a DOT physical and NIDA approved drug screen administered by a Melton Truck Lines physician
Must pass an integrity interview and meet Melton's work attendance and availability requirements
Related Videos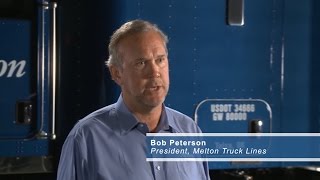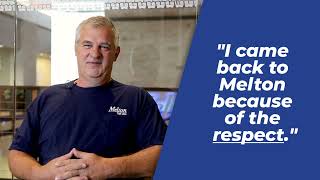 Company Hiring Area
Melton Truck Lines company Information
Melton Truck Lines is a premiere over-the-road flatbed trucking company based out of Tulsa, Oklahoma and is one of the largest and most experienced international flatbed carriers in North America. With over 65 years of industry experience, we take pride in our reputation of being a leader in the flatbed industry.
Search Other Melton Truck Lines Jobs