Sharkey Transportation Information
Success Through Service - Join Our Team Today and START SEEING GREEN!
START SEEING GREEN! CALL 844-926-4390 TODAY!
Beautiful Midwestern routes, huge paydays thanks to our new pay increase, and weekends at home where you can truly enjoy yourself. Sharkey offers it all. You'll be seeing a lot of green with Sharkey!
$2,000 Sign-On Bonus
$100K Per Year Earning Potential
$1,000 Annual Longevity Bonus
$1,000 Annual Safety & Performance Bonus
Premium-free Family Health Insurance
Weekly Direct Deposit
Requirements:
CDL-A, 6 Months Verifiable Experience Required
Related Videos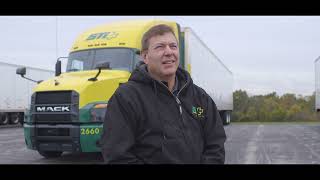 Company Hiring Area
Sharkey Transportation company Information
Sharkey Transportation, Inc. began operations in 1971 serving six customers. I am proud to say that those same six firms are still among the more than three thousand business customers we serve today.
This achievement results from the effort of dedicated and talented people. Our continuing goal is to provide the very best in transportation services while maintaining the personal contact expressed in our company motto, Success Through Service.
Search Other Sharkey Transportation Jobs